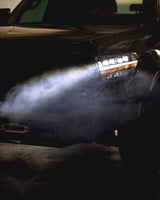 Our LED Technology
See the night. Alpha Owls LED technology helps create lighting that's powerful and iconic, not only in the dark of night, but also in broad daylight. The stylish design is aesthetically pleasing and it also increases visibility to others, whether you're coming or going.
Your future is bright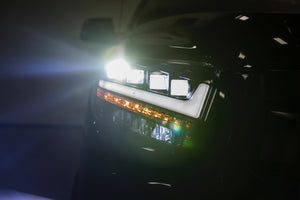 Design
Designed by our top engineers and design team, each headlight is designed to perfection and to illuminate the darkest of the night. Parting ways from the original manufacturer designs, our LED projectors will give you the best light output with a more aggressive appearance.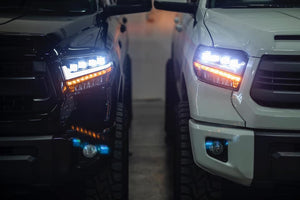 Innovation
The LED main headlights features our Tri-Pro or Quad-Pro projector beams along with our signature LumenX light bar. The high luminous power of the headlights ensures optimum illumination of the road at all times. In addition to the functions our dynamic high beam will provide a better illumination of the surroundings.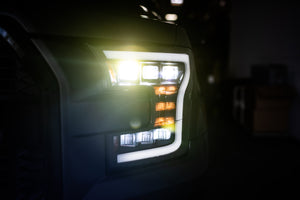 Technology
Our full LED headlights produce light at 5,500 Kelvin, that's roughly the same as daylight. This could help your eyes perceive more contrast. They experience less strain. And those dark stretches of road become a little less daunting.
Let customers speak for us